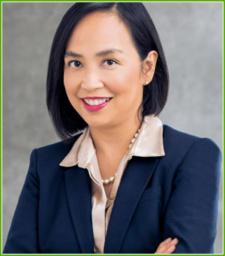 Maria Luisa Pilar D. Ermitano, MD, FAAAAI, FACAAI, FAAP
Being able to serve others as a physician is a very special privilege to me.  I love taking care of people and helping them feel better, as this brings meaning and fulfillment to my life.
Currently, I am board certified both by the American Board of Allergists & Immunology and the American Board of Pediatrics. I graduated from the pediatric residency program at Schneider's Children's Hospital at the Long Island Jewish Medical Center in New York, then received a two year scholarship grant in 1998 from the American Academy of Allergy, Asthma & Immunology to complete my fellowship training at Louisiana State University in New Orleans. I joined its faculty immediately upon graduation as assistant professor at the Department of Allergy and Immunology, and ranked in the 98th percentile among those who took the certification examinations of the American Board of Allergy and Immunology that same year.
In Winchester, Kentucky I provided pediatric and allergy-immunology care to Powell county at Red River Pediatrics and its surrounding underserved areas for five years. Finally, I moved to Indiana, started my own practice, and affiliated it with Community Hospital and St Vincent's Hospital. I love recharging with my family on weekends with music, ballet, and reading, and lingering over meals. My husband and my daughter have deepened my appreciation of the peace and beauty to be found in nature. Vacations at the beach are our favorite! I am very grateful for the wonderful family and supportive friends I have had all through my life.